Aaron's Aunt became a Grandma and asked for some cookies for the shower/baptism of little Rose.
I'd been looking for any good reason to try making some baby onesie cookies anyway, so I was excited to give it a go!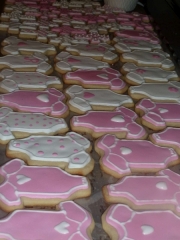 There were also crosses (it was a baptism and all)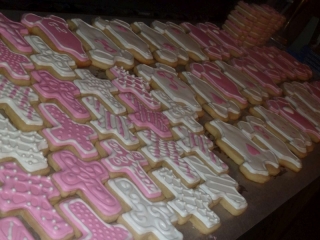 And of course her name — which is lovely, though maybe I'm a little biased, since 'Rose' is Averie's middle name 🙂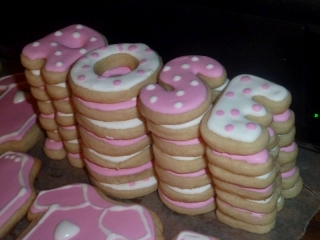 Also — here's an indication as to why I'm not a professional cookie decorator (aside from needing more practice)
Thankfully those were the only two casualties and the rest of the cookies were bagged and delivered before Aaron and I took off on a mini vacation!